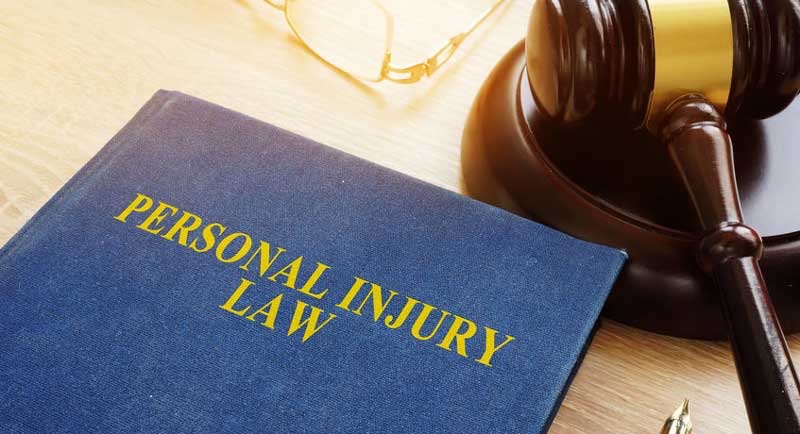 What is personal injury and how does it apply to law? In the simplest of terms, it is an injury done to a person caused by the negligence of another. Personal injury can be done by another person, or a company you work for or patronize.
Personal injury law is a branch of tort law, meaning a civil wrong causing injury, that covers that wrong.
Examples of personal injury
There are several examples of personal injury, both physical and psychological, but some of the most well known include:
Workplace accidents
Liable or slander
Wrongful death or birth 
Medical malpractice
Car accidents
What you need to know
Filing a personal injury lawsuit can be confusing and intimidating. But the right personal injury lawyer can make the process as seamless as possible. Warnock & Warnock can make it easy for you and will fight for what you deserve.
There are many important things to know when seeking to file a personal injury suit. For instance, Kentucky has a one-year deadline to file a personal injury claim. This would be the statute of limitations.
Additionally, Kentucky has a two-year deadline to file for injuries caused by car accidents. Some other things to know about filing a personal injury suit are:
Do you have a case?: The first step in pursuing a case is determining if it is actionable, meaning an injury must be the cause of neglect or unsafe actions from another party, whether that's from a medical procedure gone wrong or a car accident or any other situation in which you have been injured, either physically or psychologically, due to an unsafe environment.
Medical treatment: When physically injured through no fault of your own, it's critical to see a medical professional as soon as possible. Be sure to keep copies of all pertinent medical records as evidence to support your claim, including X-rays and any medical reports from an emergency room or family doctor.
Consult a personal injury attorney immediately: Warnock & Warnock can guide you through the process in a personal injury lawsuit, from the initial filing to the final court ruling or negotiation. You and the opposing party may choose to negotiate a settlement rather than take the case to trial. Either way, Warnock & Warnock will fight to ensure you receive the right compensation. It is vitally important that you contact an attorney as soon as possible after you believe you may have a personal injury claim.
Personal injury in Kentucky
Each state has its own rules for some personal injury cases. The following are just a couple rules relevant to the state of Kentucky:
Comparative fault: Particular to the state of Kentucky, this rule comes into effect when the injured person is found to have some fault in the injury. For example, this could occur on a work site where something was left out that you trip and fall on while your attention is elsewhere. This rule also appears during negotiations for injury settlements. Comparative fault means you could be found to bear some responsibility for your injury, but it could be ruled to be a small percentage, meaning you would still be owed compensation.
Car accidents: Kentucky is considered a "choice no-fault" state regarding car insurance. This means each driver involved in the accident must seek compensation from their own insurance companies. Though the choice to opt out is also available, with certain requirements.
If you believe you have a personal injury claim, contact the law office at Warnock & Warnock to consult with an attorney who will put you first. Matthew J. Warnock is an aggressive personal injury attorney who will fight for your needs and ensure you're treated fairly. Call the office at 606.473.5381 to discuss your personal injury case as soon as possible.
Related articles:
Distracted Driving: Major Cause of Car Accidents in Kentucky
Five Tips After Being in a Car Accident
Social Media Mistakes After a Car Accident